Hahnemann believed that Homeopathy was a complete system of medicine and was destined to replace conventional medicine entirely. A few modern Homeopaths would still adopt this extreme position today, but most - and certainly almost all medically qualified Homeopaths - recognise that there are many illnesses that demand orthodox treatment. Even Hahnemann recognized that surgery would be necessary in some cases. Nevertheless, because it is prescribed on the patient's symptoms, Homeopathy can be prescribed as a supplementary treatment in almost any situation.
Homeopathy lends itself well to self-treatment, especially for acute disease. It is possible to buy an emergency kit containing medicines that can be used to treat colds, coughs, sore throats, and minor burns, bruises and sprains.
Another field of application is psychological problems. There is certainly a place for Homeopathy in the management of mild to moderate anxiety, depression, and other mood disturbances, but it is not suitable for severe depression or schizophrenia except in the hands of a suitably experienced doctor or psychiatrist.
Children seem to respond particularly well to Homeopathy and they enjoy taking the medicines, which are sweet. Animals, too, can be treated successfully in many cases.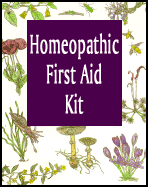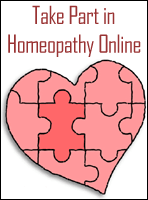 Medicine Of The Day
Latin Name:
Natrum Muriaticum

Common Name:
sodium chloride, rock salt

Description:
Used for acute emotional problems and grief. Dry mucous membranes, water retention, weakness, watery discharges, eye strain, menstrual headaches, cold sores, gingivitis, bad breath, anemia, constipation, backache, and indigestion. In women, this remedy is used for absent menstruation as a result of shock or grief, irregular menstruation, vaginal discharges, and vaginismus. Symptoms are better from sweating, fresh air, and fasting. People who require this remedy may be depressed or irritable (Lockie 64, Jonas 261).
---
Health Tip of the Day
Eat fruits a little unripe, as they contain more energy than ripe fruits.
---
Health Quote of the Day
We have nothing to offeryou.. say the cows oftheir gravy.. but ourblood, sweat, and tears."
- Saiom Shriver
---
Loading...