Alternative Medicine - Homeopathy Portal has utilized due diligence in collecting and reporting the information contained within Alternative Medicine - Homeopathy Portal online and has obtained such information from sources believed to be reliable. Alternative Medicine - Homeopathy Portal, however, does not warrant the accuracy of such information. The information contained in Alternative Medicine - Homeopathy Portal online is intended as a supplement to, and NOT a substitute for, the knowledge, expertise, skill, and judgment of physicians, pharmacists, or other health-care professionals in patient care. The absence of a warning for a given drug or drug combination should not be construed to indicate that the drug or drug combination is safe, appropriate or effective in any given patient. The information is NOT to be used for diagnosis or treatment. If you have questions about your or another person's health care, please consult a physician or other health care professional.

ALTERNATIVE MEDICINE - HOMEOPATHY PORTAL EXPRESSLY DISCLAIMS ALL EXPRESS WARRANTIES AND ALL IMPLIED WARRANTIES OF ANY KIND, WITH RESPECT TO ANY PRODUCT IDENTIFIED ON ALTERNATIVE MEDICINE - HOMEOPATHY PORTAL ONLINE, INCLUDING, BUT NOT LIMITED TO, ANY IMPLIED WARRANTY OF MERCHANTABILITY OR OF FITNESS FOR A PARTICULAR PURPOSE.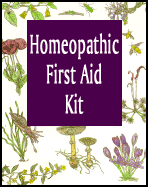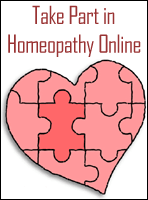 Medicine Of The Day
Latin Name:
Natrum Muriaticum

Common Name:
sodium chloride, rock salt

Description:
Used for acute emotional problems and grief. Dry mucous membranes, water retention, weakness, watery discharges, eye strain, menstrual headaches, cold sores, gingivitis, bad breath, anemia, constipation, backache, and indigestion. In women, this remedy is used for absent menstruation as a result of shock or grief, irregular menstruation, vaginal discharges, and vaginismus. Symptoms are better from sweating, fresh air, and fasting. People who require this remedy may be depressed or irritable (Lockie 64, Jonas 261).
---
Health Tip of the Day
Eat fruits a little unripe, as they contain more energy than ripe fruits.
---
Health Quote of the Day
We have nothing to offeryou.. say the cows oftheir gravy.. but ourblood, sweat, and tears."
- Saiom Shriver
---
Loading...