Just like brushing your teeth, healthy habits should be cultivated on a daily basis. The following is a guide to daily tasks:
Activity should be a daily occurrence. Walk, run or jump for a minimum total of 20 minutes a day.

Protect your skin. Sun block should be applied on face, neck, arms and hands even in the dead of winter. It protects against climatic toxins too. Moisturize skin daily.

Eat fruits, vegetables, grains, low-fat dairy products and small amounts of protein. Avoid sweets and other processed foods.

Meditate or spend a minimum of five minutes daily in quiet time.

Find your spiritual self. Discover what inspires you, raises your level of consciousness, motivates you, and satisfies your soul.

Exercise your brain. Read, study, solve problems, and learn new skills. As does the body, the brain atrophies with lack of use.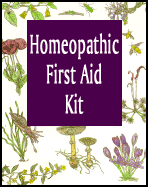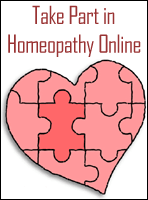 Medicine Of The Day
Latin Name:
Natrum Muriaticum

Common Name:
sodium chloride, rock salt

Description:
Used for acute emotional problems and grief. Dry mucous membranes, water retention, weakness, watery discharges, eye strain, menstrual headaches, cold sores, gingivitis, bad breath, anemia, constipation, backache, and indigestion. In women, this remedy is used for absent menstruation as a result of shock or grief, irregular menstruation, vaginal discharges, and vaginismus. Symptoms are better from sweating, fresh air, and fasting. People who require this remedy may be depressed or irritable (Lockie 64, Jonas 261).
---
Health Tip of the Day
Eat fruits a little unripe, as they contain more energy than ripe fruits.
---
Health Quote of the Day
We have nothing to offeryou.. say the cows oftheir gravy.. but ourblood, sweat, and tears."
- Saiom Shriver
---
Loading...